Tim Cushing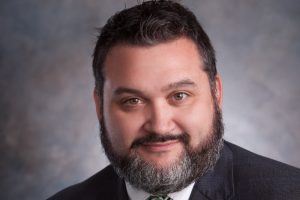 Tim is a Peoria native and a graduate of St. Mark's School and Peoria Notre Dame High School. He attended the University of Illinois and received his Bachelor's in Microbiology in 2004, and he received his Juris Doctorate from Ave Maria School of Law in 2007.
Tim began his legal career at Rochford and Associates in 2007 and has practiced with the firm since that time. His practice focuses on a wide variety of areas, including trial and appellate litigation work in both state and federal courts as well as municipalities and administrative agencies. Tim also has a background in intellectual property and business formation.
His areas of practice include business formation and contract review, corporate counsel, intellectual property, personal injury, worker's compensation, evictions, collections, family law, prosecuting and defending other federal and state causes of action, criminal, probate, social security, unemployment benefits and other administrative hearings.
Tim has additionally served as a hearing officer for informal grievances, represented the Secretary of State on license reinstatement hearings, and he has served as an Assistant Public Defender in Peoria County. Tim brings a wealth of experience and knowledge to representing his clients.
He is licensed in the State of Illinois, Central District of Illinois and 7th Circuit Court of Appeals.
Tim is married with three children. In his spare time, he serves as President of the St. Mark's Parish Men's Club, Vice-President of St. Augustine Manor and is also involved in the Knights of Columbus and Ancient Order of Hibernians.