When You Need a Medical Malpractice Attorney in Peoria IL, Call Rochford & Associates
First, let's take a moment. No one searches the Internet for "medical malpractice attorney Peoria IL" unless they have had their trust fractured. With all the different things that can go wrong in this world, we have to be able to trust the systems we have in place to care for us. That's what you did when you went to your doctor or hospital suffering. But it seems you're in a situation where you continue to suffer or are experiencing a new issue. So, what do you do? You take the time to call Rochford & Associates.
Understanding the Three Types of Malpractice
Medical professionals and facilities have a duty of care. A breach in that duty of care that causes injuries and results in damages are grounds for malpractice. There are three primary areas of malpractice. These areas are misdiagnosis or delayed diagnosis, a failure to treat, or a prescription drug error. Our team will sort through the evidence. And we will determine whether you have a case for malpractice. We can also provide insights into how much you can expect to receive in damages.
Our hope is that by taking on this work, the trauma of a breach in trust with your medical care provider will not be triggered. Our goal is to ensure the injuries you've suffered won't continue to accumulate. You need us on your side as your trusted medical malpractice attorney in Peoria IL.
Trust Us to Ease Your Mind
Sometimes fighting to make sure that what's right gets done can be an overwhelming task. Doctors and hospitals have hired help to advocate for them. It's easy to understand why it might feel like a fight too big to take on. That's where the team at Rochford and Associates come in. Armed with an understanding of how the system operates, as well as what your rights are, our team is prepared to take on the fight for you.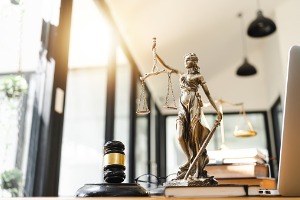 Don't Delay, Call Today
Lots of questions and concerns can get in the way of advocating for your rights. Don't spend time worrying or wondering about whether you have experienced malpractice. Our team is prepared to do that work for you as well. Our years serving as a medical malpractice attorney in Peoria IL have given us the ability to come to those hard conclusions for you. Contact us today at 309-637-5322 for your free phone consultation. We are ready and willing to go to bat for you.