Medical Malpractice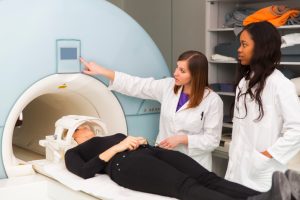 Life can be ugly when doctors violate the Hippocratic Oath — the pledge that doctors take in which they promise to "do no harm."
For a procedure or treatment to go as planned is a miraculous thing, perhaps a miracle we take for granted because so much can go wrong. There is always a chance that doctors, nurses, and other healthcare personnel might misdiagnose a person, prescribe the wrong dosage of medicine, operate on the wrong part of a patient's body (or on the wrong patient), deviate from the normal standard of care, or communicate poorly with their patients.
Whatever caused your doctor to make the mistake that has caused you unnecessary pain and suffering, the result for you is the same: you are now in worse condition than you were before receiving "care" from your doctor.
Call Peoria medical malpractice attorney Rochford and Associates
Rochford and Associates are trial lawyers who have practiced malpractice and injury law in Peoria, Illinois, for more than 30 years. Their law firm focuses on cases involving injuries resulting from the carelessness of others.
Rochford and Associates fights for their rights of his clients, ensuring that they receive proper medical care and every financial benefit available to them under the law. They are well-known and well-respected in Illinois for their bold, unorthodox approach that maximizes the compensation they receives for their clients.
If medical malpractice has left you in pain or out of work, please call 309-637-5322  for a free phone consultation. Any information we receive from you will be completely confidential.
You deserve justice and compensation for your injuries. Call us at 309-637-5322 .