Real Estate Law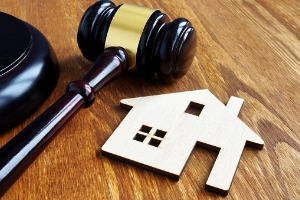 Plan Your Property Transaction with Real Estate Law Professionals
Decisions regarding the sale or purchase of property are some of the most crucial financial decisions you'll make. Thus, having the support of a real estate attorney is advantageous for leading to a successful property transaction. Furthermore, if contending with commercial real estate, an attorney becomes even more necessary. Thankfully, you don't have to look far when searching for legal professionals who understand real estate law in Peoria IL and throughout the state. Count on Rochford and Associates for our trusted legal counsel involving Illinois real estate law.
What is Real Estate Law?
Real estate law addresses the rights of property buyers and sellers to possess, transfer, use and benefit from residential or commercial properties. A property transaction is a complex legal process requiring documents, contracts, and agreements to be legally sound, free of error, and reflect the wishes of all parties. Not only can a real estate attorney assist with the implementation of a property's sale, but we also provide guidance and legal protections if contracts are broken, agreements aren't met, or a property title is misrepresented during a sale. We've helped countless clients manage concerns involving:
Residential Closings
Commercial Closings
Short Sales
Mortgage Loans
Liens
Easements
Title Searches
And More
How Can an Attorney Help?
Rochford and Associates can manage all the technical and legal aspects of a property sale. From preparing documents to settling property disputes, our team has extensive experience with all aspects of real estate law in Peoria IL. Some of the responsibilities of a real estate attorney include:
Document Prep – Your real estate attorney will help prepare and review all necessary documents for your property transaction. These documents include the deed, title, mortgage agreements, loan paperwork, transfer documents, etc.
Title Searches – You don't want to enter into a bad deal with the piece of property you wish to purchase. Rochford and Associates will perform a title search to learn if issues such as easements, liens, unpaid property taxes, etc., exist for the real estate in question. If such issues are discovered, our team will take steps toward resolution and help connect clients with title insurance providers.
Property Closings – Having an attorney present at a property closing can help facilitate the sale's proceedings and ensure all parties are appropriately compensated. During closing, your attorney will check and distribute all documents, ensure funds exchange hands, and keep accurate transaction documentation for public records.
Commercial Sales – Selling and purchasing commercial property is more complicated than residential sales. Thus, having an attorney for a commercial sale is essential for its success. Rochford and Associates provides many of the same real estate law services as necessary with residential sales. However, commercial sales differ in their dealings with zoning, permits, property leases, landlord/tenant agreements, land development, etc.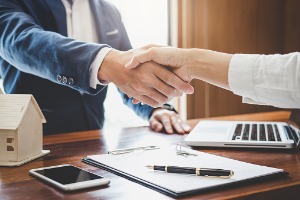 Reach Out to Rochford and Associates
Don't jump into your next property transaction without the guidance of seasoned real estate law professionals. Ensure your sale or purchase goes off without a hitch with assistance from Rochford and Associates. Learn more about our services or schedule a consultation by calling 309-637-5322. We are located at 101 SW Adams St, No 700, Peoria, IL 61602.