Estate Planning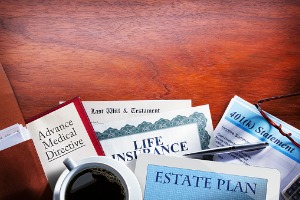 Begin Planning for Your Family's Future with Estate Planning Attorneys
Although no one can tell what the future holds, one fact remains: no one lives forever. However, that doesn't mean you can't be prepared for what may come. Through estate planning in Peoria IL, you and your loved ones can create a plan for handling a loved one's wealth, possessions and property after their passing. Furthermore, to ensure your estate is managed to your preferences upon your death, allow Rochford and Associates to handle your estate planning process.
What is Estate Planning?
Broadly, estate planning consists of the documents and plans in place that designate the executors and inheritors of your estate. Through the process, documents are crafted that outline how your estate is handled. Rochford and Associates helps our clients prepare such legal documents necessary for the legal implementation of your estate plan. Ultimately, estate planning aims to ensure your family preserves much of your estate as possible, avoiding probate trial expenses, estate taxes, etc. Some of the primary components of an estate plan include:
Simple Wills
Joint Wills
Living Wills
Revocable Trusts
Irrevocable Trusts
Health Care Power of Attorney
Durable Power of Attorney
How Rochford and Associates Can Assist
Rochford and Associates has assisted hundreds of clients in the Greater Peoria area, looking to implement plans for the future. No matter what part of your estate planning process, our attorneys can help you create a comprehensive, legally viable plan focused on your goals. To this end, Rochford and Associates can provide services for:
Asset Protection – Many of the taxes and fees associated with probate can significantly impact what remainder of an estate is left for division among beneficiaries. Rochford and Associates can provide cover from probate costs through trusts and other asset protection strategies.
Estate Updates – Estate planning isn't a one-time process finished upon a will or trust's establishment. Your family, wealth and assets are continually changing, and planning must reflect such changes. Thankfully, our team can make all necessary changes to ensure your wills and trusts are as accurate and effective as possible.
Advisory Services – What must you do for the preparation of your estate? How can you properly implement a loved one's will or trusts? With help from Rochford and Associates' attorneys, we can correctly administer your estate according to your or a loved one's wishes.
Contact Rochford and Associates
Estate planning is a process every family and individual should take part in. Talk with the team at Rochford and Associates today to ensure plans are in place for your and your loved ones' futures. You can contact us at 309-637-5322 to request a consultation. We are located at 101 SW Adams St, No 700, Peoria, IL 61602.