Social Security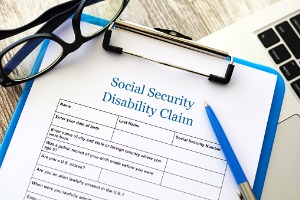 When Seeking Social Security Benefits, Talk with an Attorney About Your Case
If applying for Social Security disability benefits, the process can be confusing, time-consuming and overwhelming. Not to mention, with your health already in decline, it can make applying for benefits particularly challenging. Thankfully, there are attorneys in Peoria IL who can assist clients when appealing to the Social Security Administration (SSA). Talk with Rochford and Associates today to discuss your options for applying for Social Security disability.
What is Social Security Law
Social Security law involves the state and federal programs that address legal matters concerning health care, welfare, insurance, disability benefits, etc. Numerous government agencies provide relief/aid for individuals; however, applying for such aid can be difficult. Thus, Rochford and Associates works with clients to ensure they receive the assistance they deserve.
How Can We Help?
Rochford and Associates' team consists of Social Security disability attorneys in Peoria IL ready to help clients looking to apply for assistance through the SSA. Our team works on your behalf, providing a complete analysis of your case and ensuring it meets the standards set by the SSA.
Initial Case Review – Are you looking to amend your application for Social Security benefits? Do you need help getting your application started? No matter where you are in the process, our team can counsel you on the best path forward. Our team can help develop a convincing case for why you require aid.
Application Completion – Rochford and Associates will ensure your application to the SSA is complete, without error, and includes a compelling argument for your case. Unfortunately, many applications are denied outright, and an appeal can meet the same fate. Thus, having an attorney complete your application significantly increases your chances of having it accepted.
Application Appeals – Per the SSA, less than 40% of disability applications are approved upon initial submission. So, if you face an initial application rejection yourself, there's no need to fret! Although submitting an appeal can be unnecessarily complicated, a SSA disabilities attorney can properly guide you through the process.
Legal Representation – If your appeal is successful, you must take your case before an administrative law judge. In this scenario, your Rochford and Associates attorney can continue to support you. We can act as your representative at disability hearings, ensuring your case is clearly articulated and supported by relevant evidence/testimony.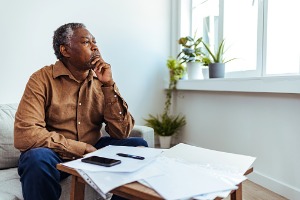 Contact Rochford and Associates
Although Social Security disability is notoriously difficult to apply for, an experienced legal professional can help you navigate the process. Seek the counsel and representation you require with Rochford and Associates. Learn more about our services by calling 309-637-5322 to request a consultation. We are located at 101 SW Adams St, No 700, Peoria, IL 61602.