Landlord-Tenant Law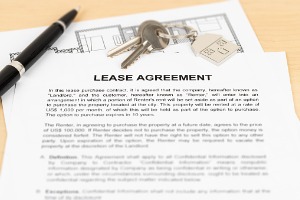 Understand Your Rights Under Landlord-Tenant Law
The obligations of landlords and tenants are both important to recognize and uphold. However, legal action might be necessary when either party neglects their responsibilities, per what's outlined in a lease agreement. In such cases, Rochford & Associates is happy to assist. Whether you're looking to litigate a case or require defense against litigation, our team has the skill and experience necessary to reach a positive outcome.
What is Landlord-Tenant Law?
Just as real estate sales require legal contracts and paperwork to make a sale official, so do rent and lease agreements. Landlord-tenant law encompasses all legal considerations for both sides of a rental agreement. Additionally, landlord-tenant law in Illinois includes the laws and regulations landlords (and tenants) must consider when establishing fair lease terms. If a tenant or landlord violates said laws or agreement terms, legal action can be taken. Some of what landlord-tenant law addresses include:
Lease Agreements
Security Deposit Collection/Return
Lease Termination
Eviction
Tenant Screening Background Checks
Breach of Lease
Landlord Responsibilities
Tenant Responsibilities
How Can We Assist?
Rochford & Associates' understanding of landlord-tenant law in Illinois allows us to be helpful in all cases involving complications with renter/landlord responsibilities or agreement terms. Whether dealing with a dispute involving the duties of your property owner or contending with an uncooperative tenant, Rochford & Associates has the solution to your legal woes.
Establishing Agreements – Whether a first-time or long-time landlord, establishing a fair and legal lease agreement requires help from professionals. Thankfully, Rochford & Associates understands what's legally required of tenants and landlords. Thus, we can help create sound rental agreements that include fair terms for all parties involved.
Contact Breaches – If either party cannot uphold the agreed-upon terms of a lease contract, the opposite party has the right to take legal action. When a lease contract is breached, litigation can either compensate for resulting damages or force one or both parties to render appropriate services or payment per a lease's terms.
Contract Termination & Property Eviction – If continued violation of lease agreement terms occurs, landlords have the right to terminate a contract and force eviction. On the other hand, if termination and eviction are forced upon a tenant without notice or reason, the tenant has the right to fight against it. On either side of a termination and eviction case, Rochford & Associates can represent you.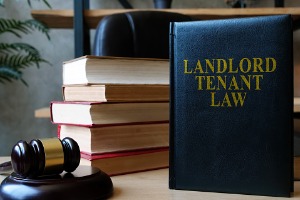 Contact Rochford & Associates
Whether you're a landlord or tenant looking to resolve property disputes and lease agreement terms, you require representation from experienced attorneys for landlord-tenant law in Peoria IL. Give the team at Rochford & Associates a call today when seeking legal representation. You can contact us at 309-637-5322 to request a consultation. We are located at 101 SW Adams St, No 700, Peoria, IL 61602.