Peoria's Trusted Civil Law Firm
Rochford and Associates was founded in March 1986 by Jim Rochford. Jim and his law firm started small, with only his wife, Deb Rochford, working as the office manager. However, it didn't take long for the law firm to establish itself. Jim and Deb grew their law office by handling civil litigation cases throughout the Greater Peoria area. Before Rochford and Associates' current location, they operated out of one of Peoria's historic buildings, the old Chase Bank. Rochford and Associates was there until May of 2015, when they relocated to the 7th floor of Peoria's Central Building, where they continue serving clients to this day.
Jim Rochford and his team became known for their work as civil litigation lawyers for Peoria and the surrounding communities. Much of Rochford and Associates' work has focused on legal matters involving personal injury, workers' compensation, auto accidents, and other areas of civil law. However, Rochford and Associates is also able to assist with additional legal practices, such as family law, landlord/tenant issues, municipality law, estate planning, business law, real estate law and more.
Rochford and Associates' Mission
At Rochford and Associates, we effectively and zealously represent clients and all their legal needs. We aim to maintain a high moral and ethical standard in all areas of our legal practice. Additionally, our team strives to obtain the most optimal outcomes for our clients while maintaining a respectful relationship with all parties involved. We go the extra mile for our clients to ensure they can maximize their recovery and sufficiently resolve all legal matters. Rochford and Associates continually strive to be a leader in the legal field and community through service and by example.
Our Legal Expertise
Member of Illinois State Bar Association
The Illinois State Bar Association is a voluntary organization of more than 30,000 members. The association's primary focus is to assist Illinois lawyers by proposing legislation, educating the public, and supporting the courts. Rochford & Associates have been an active member of the Illinois State Bar Association for more than 35 years.
Peoria County Bar Association
Rochford and Associates started in Peoria. The first lawyers' organization that we joined was the Peoria County Bar Association, the largest regional bar association in downstate Illinois. Most members of the Peoria County Bar Association provide free legal services to people who cannot otherwise afford to hire an attorney.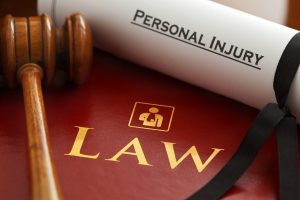 Experienced Trial Lawyer
Experience and training differ greatly from lawyer to lawyer. A lawyer may say they're a trial lawyer, but this doesn't necessarily mean they have a record of successfully persuading juries to award his clients compensation for their injuries. A lawyer may appear before a judge to present a case, but may not be skilled in convincing a jury to award their client money.
Rochford and Associates has the skill level needed to connect with people. They are smart, thoughtful, imaginative, witty, diligent, and creative — qualities that help them react swiftly and favorably to unexpected situations that come up during a trial. They have the unique ability to use stories, humor, and lessons from the past to inspire and influence juries to rule in favor of their clients.
Insurance companies and their attorneys know that most lawyers are afraid to take a case to trial in front of a jury. Insurance companies take advantage of these "soft" lawyers by offering to settle cases for less than what they are worth. If you hire one of these soft lawyers to represent you, there's a good chance that the insurance company for the person who caused your injury will not offer to settle your case for what you truly deserve, because the company knows that your lawyer doesn't have the skills necessary to successfully try your case in front of a jury.
Rochford & Associates has a proven track record of obtaining favorable awards from juries for their clients. Only an experienced injury lawyer can give you the peace of mind you deserve.
Give the Rochford and Associates Team a Call
When looking for experienced civil lawyers out of the Greater Peoria area, trust the legal professionals at Rochford and Associates. To learn more about the legal services we offer or schedule a consultation, contact us today at 309-637-5322.