What to Look for in a Motorcycle Accident Attorney in Peoria IL
Nothing beats the feeling of freedom from cruising the roads on your bike. But that freedom comes with an element of risk. Drivers aren't always as aware of bikers as they could be. And because there's nothing getting in between you and the world around you, the risk of injury or death is much greater. That added risk means that if you get into an accident, you're going to want to find a motorcycle accident attorney in Peoria IL. Trust the legal experts at Rochford & Associates if you're in need.
Effective and Zealous Representation
After an accident, you want to make sure you hire an advocate who will take care of all your legal needs. Rochford & Associates are the attorneys who will go the extra mile so you can focus on recovery. We're will resolve all legal matters on your behalf, which can make all the difference as you mend. You can rest assured knowing we have a track record of standing for clients and fighting for what's right. Our experience will give you the peace of mind you need to focus on your health and to get back to the old you.
As we work together, we'll be sure to ask you the questions you need to know to get the payout you deserve. After all, your insurance might help cover the damages incurred to your motorcycle. But you may be suffering more than you know. We can help you get compensated for the emotional trauma, bodily pain both now and into the future, and more. Our goal is to get you the compensation that's right for your situation.
About Rochford & Associates
Since 1986, Rochford & Associates has been serving the greater Peoria area. Known for our civil litigation, the Rochford & Associates team focuses largely on matters involving workers compensation, auto accidents, personal injury, and other types of civil law. With additional legal practices extending into landlord/tenant issues, federal laws, estate planning, family law, and more, our team can take care of all your legal needs. That way, you can focus on the parts of life you prefer.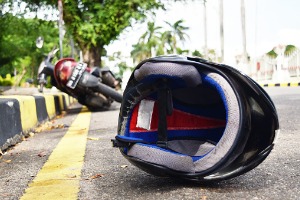 Don't Waste Any Time
If you've been in an accident and need a motorcycle accident attorney in Peoria IL, let's talk. Or, if someone you love has been in an accident and needs you to contact one for them, don't hesitate. Contact Rochford and Associates at 309-637-5322 to make sure that your rights are protected, and your recovery is paid for by the party responsible. We'll help you get what's due to you.