If You've Been in an Accident, Hire a Trustworthy Accident Attorney in East Peoria IL
There are a few things that can throw your everyday life into a tailspin more than an accident. The confusion caused often leads injured parties to miss out on the full scope of their rights. That's why it's important to hire an experienced accident attorney in East Peoria IL. Fortunately, for over 35 years, the team at Rochford & Associates has been advocating for the rights of our community and ensuring the responsible party is held accountable. We want to do that for you, too.
Our Commitment to Our Clients
General practice law firm Rochford & Associates has extensive experience in all types of civil litigation. This means that you can trust that whatever your circumstances may be, it won't be the first time we've seen it. We know all the places that people can stumble when advocating for themselves. It's why our team is dedicated to taking care of you. We strive to ensure you never fall for any of those issues.
Furthermore, none of us want to feel like we're taking advantage of anyone else. Yet because of that fact, many people often end up forgoing their rights and not keeping the responsible parties accountable. At Rochford & Associates, we've navigated this path many times. We will help you recognize you're doing what is right for you and what is appropriate for this situation. With us on your team, you'll never have to worry about fighting the insurance company, because we know how to work with them to help make you whole again.
About Rochford & Associates
Rochford & Associates has been representing individuals in Illinois since 1986. And we have been advocating for every single client through personal injury, employment law, probate, Social Security law, and so much more. With our experience and years of service on your side, you can have confidence we will fight for the right outcome for your needs.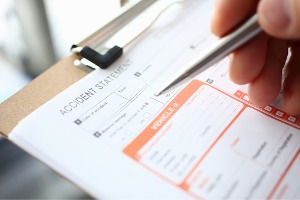 Contact Us Today
You never want to wait too long to contact an accident attorney in East Peoria IL. When you have the right team on your side from the start, you can also have the peace of mind of knowing you're being taken care of and will receive all the care you deserve. Call our team today at 309-637-5322 to schedule a free injury consultation. We're ready to help listen and lead you to the outcome that will restore your life and repair your injuries.