When You Need a Slip and Fall Attorney in Peoria IL, Trust Rochford & Associates
It seemed like any other day until out of nowhere you were injured. It can be hard to understand how to move forward. After all, nobody wants to take advantage of anyone else. But we all need to be made whole when hurt. That's why if you're looking for a slip and fall attorney in Peoria IL, Rochford & Associates is the team to call. Our 35 years of general practice law have allowed us exposure and experience to navigate whatever issues your case requires. We have been through the process before and can help assure that the responsible party is held accountable.
A Track Record You Can Trust
At Rockford & Associates, our commitment to clients has been the guiding light of our daily practice. Our top priority is ensuring that you get everything you need to heal. We'll make sure that you don't make any of the common mistakes that can get in the way of that. And the peace of mind you'll receive by knowing there are a professional team is navigating this with you is immeasurable. We'll allow you to focus and take care of yourself while we focus on making sure you get everything you are entitled to along the way.
In addition to slip and fall injuries the team at Rochford & Associates can also help you in other areas. Accidents, workers comp claims, medical malpractice, employment law, landlord tenant law, and family law are just some of the areas of expertise our team has. So whatever issues have brought you to thinking you need a lawyer you know you can always get the representation you need with just one call.
Over 35 Years of Experience
Since 1986, the team at Rochford & Associates has been handling civil litigation in the Peoria area. It's important to know our team is always prepared to fight to so that you'll get the best outcomes. That's no matter the situation. We have experience in negotiations as well. Therefore, you can trust we'll go to bat to get you whatever you need. We're the team you need on your side during a time like this.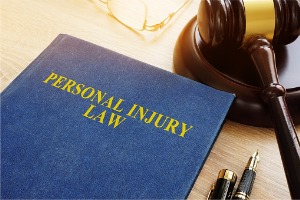 Contact Us Today
Don't wait till it's too late to file a claim. Call Rochford & Associates at 309-637-5322 for your free phone consultation today. We know you'll see why we are the slip and fall attorney in Peoria IL that you can trust to take you through this troubling time.