Let Rochford & Associates Represent You When You Need a Medical Malpractice Attorney in East Peoria IL
Sometimes medical professionals can make mistakes that lead to unnecessary pain and suffering rather than relief for the condition that prompted you to seek care. That's when you need a medical malpractice attorney in East Peoria IL. A medical malpractice attorney can help you get the compensation you deserve. Rochford & Associates fights for the rights of our clients. We specialize in cases involving harm resulting from the carelessness of others. In fact, we are well-known and well-respected in Illinois for our work in malpractice and injury law for more than 30 years. And we want to make sure you get the proper medical care and all financial benefits legally available to you.
Our Practice Areas
It may have been a need for a medical malpractice attorney in East Peoria IL that brought you to Rochford & Associates. But rest assured we are a general practice law firm with experience in all types of litigation. We work largely with personal injury and malpractice cases, covering such areas as auto and motorcycle accidents, medical malpractice, slip and fall accidents, worker's comp claims, nursing home abuse and neglect, and so much more. We can also help with family law, business law, real estate law, estate planning, and other areas of general law practice. We are here to help with your legal representation.
Rochford & Associates proudly provides ethical representation. We strive for the best outcomes and work hard to maintain respectful relationships. Yet when your health and safety is at risk, you have the right to compensation for any additional medical expenses or lost income you may incur. Get in touch and let us help you get the compensation you deserve.
About Rochford & Associates
Rochford and Associates was founded by Jim Rochford in 1986. While starting out small, the practice quickly grew as we began handling civil litigation cases throughout the Greater Peoria area. Today, we are a member of the Illinois State Bar Association and the Peoria County Bar Association. And our mission is to get favorable results for our clients that will give them peace of mind.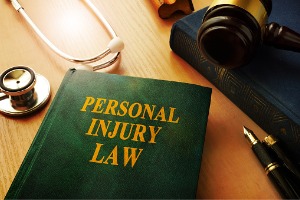 Contact Us Today
If you find yourself looking for a medical malpractice attorney in East Peoria IL, or you need experienced civil lawyers in the Greater Peoria area for any other reason, trust the professionals at Rochford & Associates to help you. Contact us by phone at 309-637-5322 to schedule a free injury consultation. You can also fill out our online form. Contact us today to get the best legal advice for your case.