Don't Waste Time Finding a Personal Injury Attorney Near You Peoria IL
If you've had an accident in Peoria IL or have been injured because of someone else's negligence, don't wait to talk to someone. You need to find a personal injury attorney near you. The legal system offers a well-worn path, but you'll want someone with experience to help guide you through it. To assure all of your rights are accounted for, you need a team with a depth and breadth of experience in all facets of personal injury law. That's where Rochford & Associates can step in.
Types of Personal Injury
There are many ways you could be injured and nearly as many ways the law can rectify the situation. That's why our team has worked to stay abreast of all the legislation and changes surrounding personal injury law. Did someone hit you while you were riding your bike? Did you have an auto accident while commuting to work? It's our job to find justice for you. We practice slip and fall, workmen's comp, and medical malpractice law as well. We can make sure you have someone at your side while holding institutions accountable.
For over 30 years, Rochford & Associates has been practicing personal injury law in the Peoria IL area. As we focus on cases involving accidents and injuries, our team acts as an advocate for you. Often, we find people don't understand their rights fully, which is why we're happy to offer a free phone consultation to help you sort through whether you should hire an attorney. We'll help you determine whether you are due compensation.
Rochford & Associates is a Trusted Name
The team at Rochford & Associates has been helping people receive compensation for everything from lost wages and medical bills to pain and suffering. When it comes to a personal injury, the person who injured you owes you that and more. To date, we've helped our clients recover tens of millions of dollars for physical, emotional, and financial damages. We have a name for working hard to ensure you receive the maximum compensation for your injuries, alongside the care you need. We also practice motor vehicle accident, wrongful death, and workplace accident law.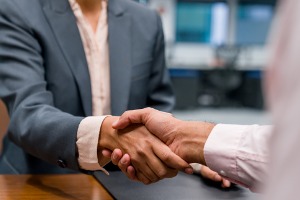 Contact Us Today
Call us today and see if we're the personal injury attorney near you that you feel most comfortable working with. We offer a free phone consultation at 309-637-5322. We will keep your information completely confidential. Call today so we can begin working for you.