Contact Rochford & Associates for a Top Truck Accident Lawyer in East Peoria IL
Accidents involving trucks can be especially catastrophic. If you experience a situation where you need a truck accident lawyer in East Peoria, IL, Rochford & Associates can represent you and your interests. You may be entitled to a very favorable monetary settlement if you are in an accident involving a truck. Our lawyers know accident claims and we have the knowledge to assist anyone injured in an accident. We fight for the rights of people injured in accidents. It's so we can ensure they receive proper medical care and every financial benefit available to them under the law.
Our Practice Areas
While we can provide you with a truck accident lawyer in East Peoria IL, that is not our only area of practice. We are a general practice law firm with experience in all types of litigation. We pride ourselves on fighting for all types of injury victims across central Illinois for over 35 years. Injuries caused by the negligence of others entitles you to receive the maximum compensation for your injuries.
In fact, we can help in a variety of areas: auto, motorcycle, trucking, or boating accidents, worker's comp claims, dog bites, nursing home abuse and negligence, medical malpractice, defective products, and slip and fall accidents. We are experienced in civil litigation, and other areas such as estate planning, real estate law, and family law. Whatever your situation, we want to represent your legal needs.
About Rochford & Associates
Rochford and Associates started in Peoria, and our current office is located at 101 SW Adams St., No. 700, Peoria, IL 61602. We are passionate about representing our clients in Peoria and its surrounding communities. We have a proven record of being experienced injury lawyers in the greater Peoria area since 1986, obtaining favorable outcomes for our clients while maintaining high moral and ethical standards.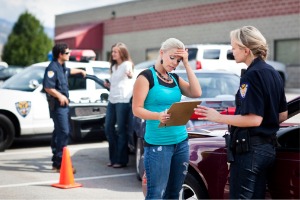 Contact Us Today
If you find yourself needing a truck accident lawyer in East Peoria IL, contact Rochford & Associates today. You can contact us by phone or online for a free consultation. Call 309-637-5322, email at info@rochfordlaw.com, or fill out our form online. Do not hesitate to get the help you need to get the best legal advice for your case.