Let Rochford & Associates Be Your Motorcycle Accident Attorney in East Peoria IL
Motorcycle riders know all too well that the joys that come with riding also come with risks. If you experience a situation where you need a motorcycle accident attorney in East Peoria IL, Rochford & Associates can represent you and your interests. Unfortunately, the careless or aggressive driving of others puts everyone on the road at risk, and no one more than motorcyclists. Regardless of your own safety measures and good driving, a single mistake by another driver can cause an accident that creates pain and hardship. We can help you get the care and compensation you deserve.
Our Practice Areas
While we can provide you with a motorcycle accident attorney in East Peoria, IL, that is not our only area of practice. We are a general practice law firm with experience in all types of litigation. And we pride ourselves on fighting for injury victims of all manner across Central Illinois for over 35 years. If you are injured due to the negligence of others, we are here to help you receive the maximum compensation for your injuries.
In fact, we can help in a variety of areas: auto, motorcycle, trucking, or boating accidents, worker's comp claims, dog bites, nursing home abuse and negligence, medical malpractice, defective products, and slip and fall accidents. We are experienced in civil litigation, and other areas such as estate planning, real estate law, and family law. Whatever your situation, we want to represent your legal needs.
Our Areas Served
Rochford & Associates started in Peoria, and we are passionate about representing our clients in Peoria and its surrounding communities. We have a proven record of being experienced injury lawyers in the Greater Peoria area since 1986. In that time, we've obtained favorable outcomes for our clients while maintaining high moral and ethical standards. Our team is here and willing to work hard to win your case.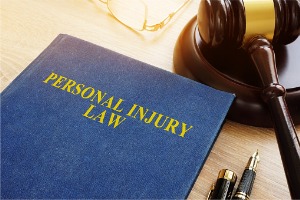 Call Rochford & Associates Today
If you find yourself needing a motorcycle accident attorney in East Peoria IL, contact Rochford & Associates today. You can contact us by phone at 309-637-5322 or online for a free consultation. Do not hesitate to get the help you need to get the best legal advice for your case.