Nina Gougis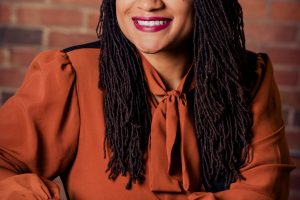 Jim Rochford and Associates is proud to announce the newest addition to the firm – Senior Associate Attorney Nina Gougis. Ms. Gougis comes with a wealth of experience in general civil litigation, school law, municipal law, and employment law.
Ms. Gougis began her legal career at a Chicago-based law firm that specializes in municipal and school law. She moved to Peoria in 2011, when she began representing Peoria Public Schools, to help establish the firm's local office. She has represented school districts and municipalities in all stages of litigation in state and federal court, as well as litigation, mediation, and arbitration before administrative bodies, such as the Equal Employment Opportunity Commission (EEOC), Illinois Department of Human Rights (IDHR), and the Illinois Educational Labor Relations Board (IELRB). She also negotiated with unions concerning the terms and conditions of employment and trained administrators and union leaders on the interest-based bargaining process. She has extensive experience providing guidance to local government bodies on collective bargaining, personnel issues, and labor disputes.
Ms. Gougis also is a highly skilled litigator who has successfully represented both defendants (including school districts, municipalities, and individuals) and individual plaintiffs in numerous high-profile cases – including cases involving gender, disability, and racial discrimination; administrator reclassification and dismissal; sexual harassment; retaliation; alleged unfair labor practices; and other areas of labor, employment, and civil rights law.
In addition to her extensive legal experience, Ms. Gougis is committed to the betterment of Peoria for all of its citizens. She is a proud member of the Peoria branch of the National Association for the Advancement of Colored People (NAACP), where she served as an executive board member and currently serves as a member of the industrial labor relations committee. Ms. Gougis also serves on the board of the Peoria PAC, LLC, the first political action committee dedicated to establishing a collective voice in government affairs for African Americans in Peoria. She is a past board member and secretary of Central Illinois Friends, a nonprofit organization that offers essential services to those living with HIV; a past member of the City of Peoria's Advisory Committee on Police Community Relations; and a past board member for the Peoria chapter of the American Civil Liberties Union (ACLU). She is a proud member of the Peoria Alumnae Chapter of Delta Sigma Theta Sorority.
Due to her legal expertise and passion for her community, Ms. Gougis has a stellar reputation both within and outside of the legal community. In November 2020, she was awarded the 40 Leaders Under Forty award by Peoria Magazines.
In her free time, Ms. Gougis enjoys spending time with her husband, her young son, and their dog, Rosie. She also enjoys pursuing her passions – true crime documentaries, cooking, reading, and art.